Are you looking for a way to keep your little one safe and protected during playtime?
Babies and toddlers are always falling while they learn to crawl or walk.
Accidents are expected, but it's
stressful
to think of the impact on their
precious little head
.
Getting hit on the
head
 can cause 
serious injury, 
but we have
 a 
solution
 to 
that which gives parents around the world
peace of mind😍.
It's a
must,
especially if you have
 

hard floors!
100% SHOCK PROTECTION & PEACE OF MIND  

This adorable Baby Head Protection Helmet will give your baby the ultimate protection while they play! This Protects your baby's head skull in case they fall and gives them 360° Protection.

The shock absorption and impact-resistant materials give your little one an added layer of protection while they play freely. If you're looking for something that provides all-around head coverage, this is a perfect choice.
LIGHTWEIGHT & ADJUSTABLE
The ultra adjustable straps allow you to control just how much you want to fit this backpack to your little one while still providing your baby full freedom of movement.
It can grow with your baby from 4 to 36 months of age and is intended for long-term use. 
The
lightweight design
 makes it suitable for
 

indoor and outdoor use.
Now let your baby play without any worry!
ADORABLE DESIGNS YOUR CHILD WILL LOVE
Not only will your little one be well protected, but the cute design will make your baby want to wear it again and again.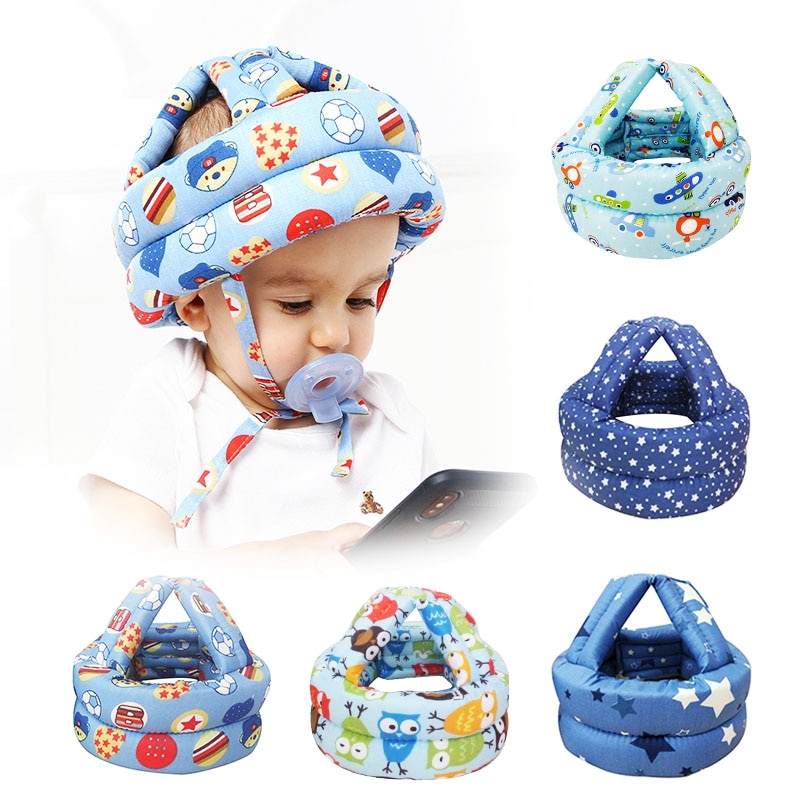 Suitable for outdoor activities such as biking, hiking, and playing in the park

Provides peace of mind

 

for parents knowing their baby's head is protected

A must-have accessory

 

for any active baby or toddler
SPECIFICATIONS
Material: Soft and breathable fabric
Size: One-size-fits-all

Weight: 0.4 lbs

Package Included: 1 x Baby Head Protector Helmet
HOW IT WORKS
Step 1: Place the helmet on your baby's head and adjust the straps for a secure and comfortable fit.
Step 2: Ensure that the helmet is snugly fit and check that the straps are securely fastened.
Step 3: Let your baby enjoy their playtime with the added protection of the Baby Helmet Toddler Head Protector.


FAQ
Q: What is the material used for this helmet?
A: The Baby Helmet Toddler Head Protector is crafted with soft and breathable fabric.
Q: Is this helmet adjustable?
A: Yes, this helmet is designed with adjustable straps for a secure and comfortable fit.
Q: Is the helmet lightweight?
A: Yes, this helmet is lightweight and easy to carry around.